There is no way to deny it; I cannot wait for summer.
The hot weather, the bright sun, the cute clothes; I love everything about summer. Everybody around me
hates
summer because of the weather, but that is only one of the many reasons that I love it!
The hot weather just gives me one more excuse to wear shorts and sandals! (For the record, I hate winter because of the cold and the fact that I cannot wear such things)
And the dresses. Dresses are such a fabulous item of clothing. They take almost no effort to wear, and yet the instant you have it on it looks like you actually put a lot of effort into your appearance.
I mean, look at this dress I want from J. Crew: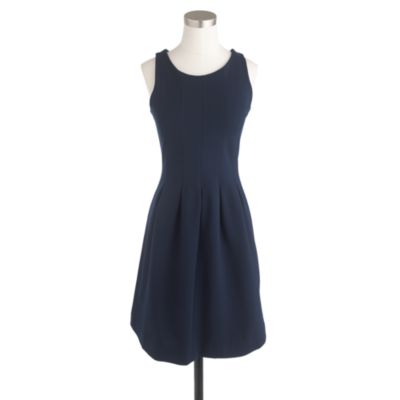 It's so classy, and yet all I have to do is slip it on! (I also, of course, have to actually buy it first. That's where the real problem lies.)
And then there's this:
If I could have this outfit for my cruise in July, I would be ecstatic.
I mean,
look at that Kate Spade bag.
I NEED IT.
But seriously, guys. I just cannot wait until summer.
In my opinion,
summer
is the most wonderful time of the year!
Is there anybody else who's as excited for summer as I am???